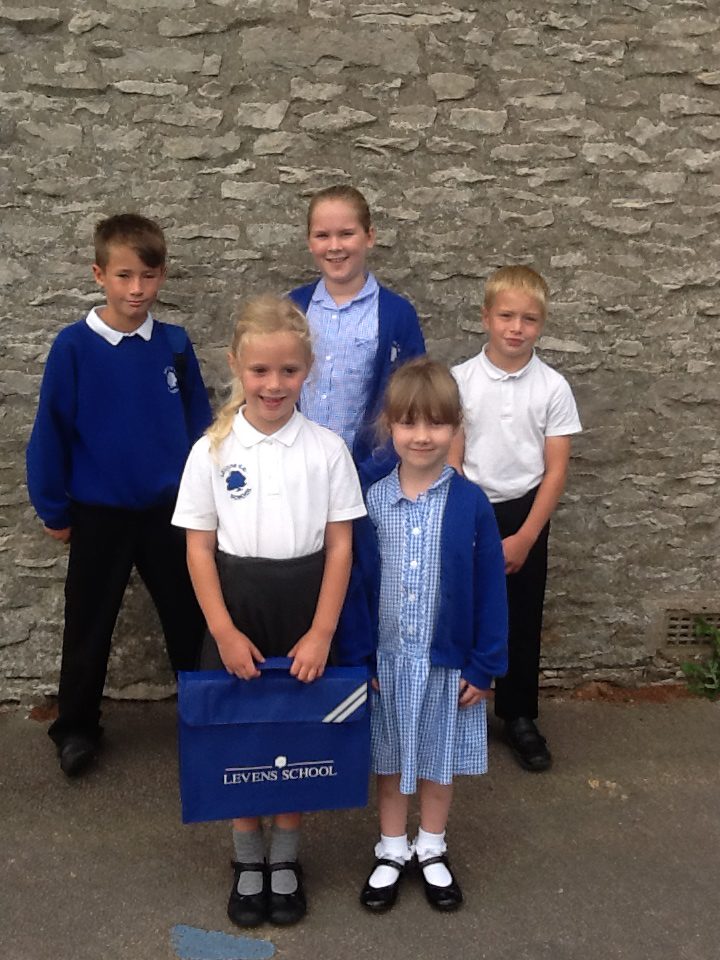 Our popular and contemporary school uniform consists of a royal blue warm layer which can be either our embroidered fleece jacket, sweatshirt or sweat cardi. This is teamed with a  white polo shirt and a grey or black skirt or trousers. School shoes should be smart black, not trainers. Other optional items are available via the school uniform shop, administered by Mrs Coker in the school office.
For PE, pupils need the compulsory uniform pack (bag, shorts, and t shirt), and a light blue PE hoodie, all available from the office. Pupils should also have plimsolls and trainers.
Children from Year 2 to Year 6 participate in weekly swimming sessions during the autumn term and full swimsuits for girls and swim trunks for boys together with a swimming hat and towel are required each Wednesday.
Very importantly, please ensure that all clothing is marked clearly with your child's name.
If you wish to purchase any uniform items then please download and complete the form below, dropping it into the school office with payment. Cheques made payable to Levens CE School please.
If you wish to try items for size prior to purchase, please call into the office.
Whilst we tend to have a good range of items in stock, if we need to re-stock there may be a short delay, so please order in good time!
Uniform Order September 2017 (PDF version)