Children are at the heart of our school community. As a school we value the thoughts, ideas and opinions of all our children and the School Council is one way of ensuring the voice of the children is heard and has an impact on the development of the school.
Class Representatives from across the school are elected by their classes. These children then have an extremely important job to do. They are responsible for the ongoing process of collecting the thoughts, ideas and opinions of the children in their class and reporting back to the Council. They bring new ideas forward for how we can improve our school and local environment. They sometimes come to the meetings with ideas of fund raising for the school and for other local or national charities. Once they have identified a priority, they lead the initiative to enhance what we do as a school.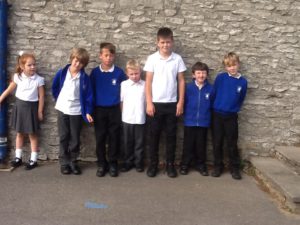 2016 – 2017
The School Council have started the year by organising themselves to sell poppies on the playground for Remembrance Day. The children will take it turns to have responsibility of the taking donations.
The children have also organised our fund raising day for Children in Need. They have decided to have a spotty day, with a prize for the spottiest child. Alongside a traditional cake sale, we will also be holding a cake raffle. Each year group representative will be baking a cake which will be raffled on the day.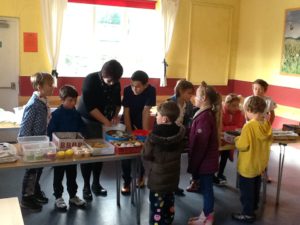 This year's class representatives have gone on  to collect the views of all the children in school and to help in the selection process of new wet playtime equipment. The children talked about what they would like to have as well as how to use the equipment appropriately and safely to ensure that it lasts. The School Council will lead an assembly to find the views of all children in school, and involving them in the selection process.
For Comic Relief 2017, the School Council arranged for everyone to pay £1 to come dressed in red, they sold Red Noses all week and held a cake sale. To add to these traditional fundraising events the School Council also organised a competition to design a new red nose. Well done to our 3 winners!