Welcome to Class Four
We are 17 year 5 and 6 children taught by Mr Dean and Mrs Farraday.
Our class is very well supported by our teaching assistant, Mrs Matheson, with additional support from Mrs Mason.
Our class email address is: class4@levens.cumbria.sch.uk - please feel free to contact us with any questions you have and we will get back to you as soon as possible.
Home Learning Information

All children in Class 4 have a blue Homework Diary with details of weekly homework set on a Friday. Homework is usually expected to be handed in on the following Friday.
Online learning -

- TTRockstars - We use TTRockstars in school to practise our times tables. All students should aim to spend at least 15 minutes on TTRockstars per day. Practise in the "garage" before tying a "soundcheck" to see if you've beaten your best score!
- IDL - To improve spelling, students have opportunities in school to use the IDL application. This can also be accessed from home if needed.
Forgotten your login information? Login information for the services above can usually be found inside a student's home learning diary. If you have lost or forgotten your username or password, please let us know as soon as you can and we will be able to reset it for you.
Useful Social Media Information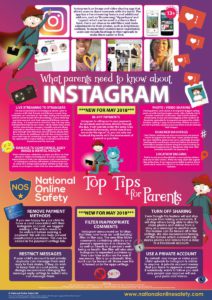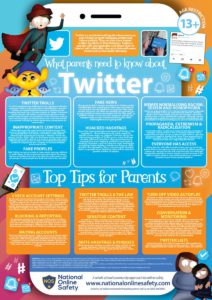 Larger versions of this information for Instagram & Twitter can be found here. For the information on TikTok, click here.
Welcome back for Autumn Term!
Our curriculum:
Maths: Maths in year 5 and 6 this term starts with a focus on number. We begin with an in-depth look at place value, exploring the significance and value of each digit in larger numbers. We will examine different ways of representing, comparing and ordering numbers up to 10 million, as well as rounding numbers to a given value. Later in the term, we will apply this knowledge to the use of formal and mental methods to add, subtract, multiply and divide ever larger numbers. In the latter part of the term, we will begin our study of fractions, recapping what fractions represent and how different fractions can be compared using the concept of equivalence.
English: A large amount of our writing this term will derived from the wider curriculum and our class novel 'The Boy at the Back of the Class'. We will be writing a range of genres including newspaper reports, letters, recounts, information texts; plus poetry and narratives. We have two guided reading sessions every week where the children will study extracts and also a novel in detail. We will work on improving spelling, handwriting, punctuation and grammar during morning tasks and English lessons. This term we will be focusing on spelling rules and patterns related to the statutory spelling list for years 5+6. We will be learning about word classes; nouns, verbs, adjectives, adverbs etc. and developing our understanding of more sophisticated punctuation e.g semi-colons, apostrophes, inverted commas, colons so that we are able to use them in our own writing.
Science: Our science topic for this term is "Earth & Space". As a part of this, we will be exploring the planets which make up our solar system and how they move in relation to the sun. We will also learn how this movement relates to the day/night cycle on earth. In conjunction with our D&T project, we will also explore the concepts of gravity and air/water resistance.
Topic: This term we will complete a unit on Geography, using a range of maps and atlases to explore the world. We will deepen our understanding of human and physical geographical features, before focussing in on economic activity and trade links focusing on the Nile and Suez Canal.
PE: Swimming – Begins on Wednesday 8th September.
Netball: defending and attacking. Positions of play and use of court.
Autumn 2 – Gymnastics: developing fluent sequences & Dance: developing and performing group routines.
Computing: We begin the term with a recap of how to stay safe online, before moving on to a unit of writing and debugging computer code.
RE: God – understanding a loving and holy God. Exploring our Christian Value 'Respect'; as well as work linked to Harvest and Christmas.
D&T: To complement our science theme, in D&T we will be building water bottle rockets, examining how air resistance and gravity affects the flight of our rockets.
Art: The art of still life – drawing from observation using a range of media. Exploring work of Paul Cezanne.
Arts Week – WB: 13th September – drawing and sketching in our local environment with artist Sophie Martin to create a whole-school collaborative piece based on theme of 'community'.
French: 'Les Sports'