Before the break, Scafell began an experiment to see if they could grow Salt crystals in the classroom. We explored substances which dissolve, and then asked the question "how can we get it back?"
Dissolving salt into water, we then watched and waited as, over time, the water slowly evaporated. As it did so, the salt we dissolved in was left behind!
We did have some unexpected results as the salt crystals formed on the outside of the glass instead of the string as we'd expected, but we certainly got a lot of crystals forming!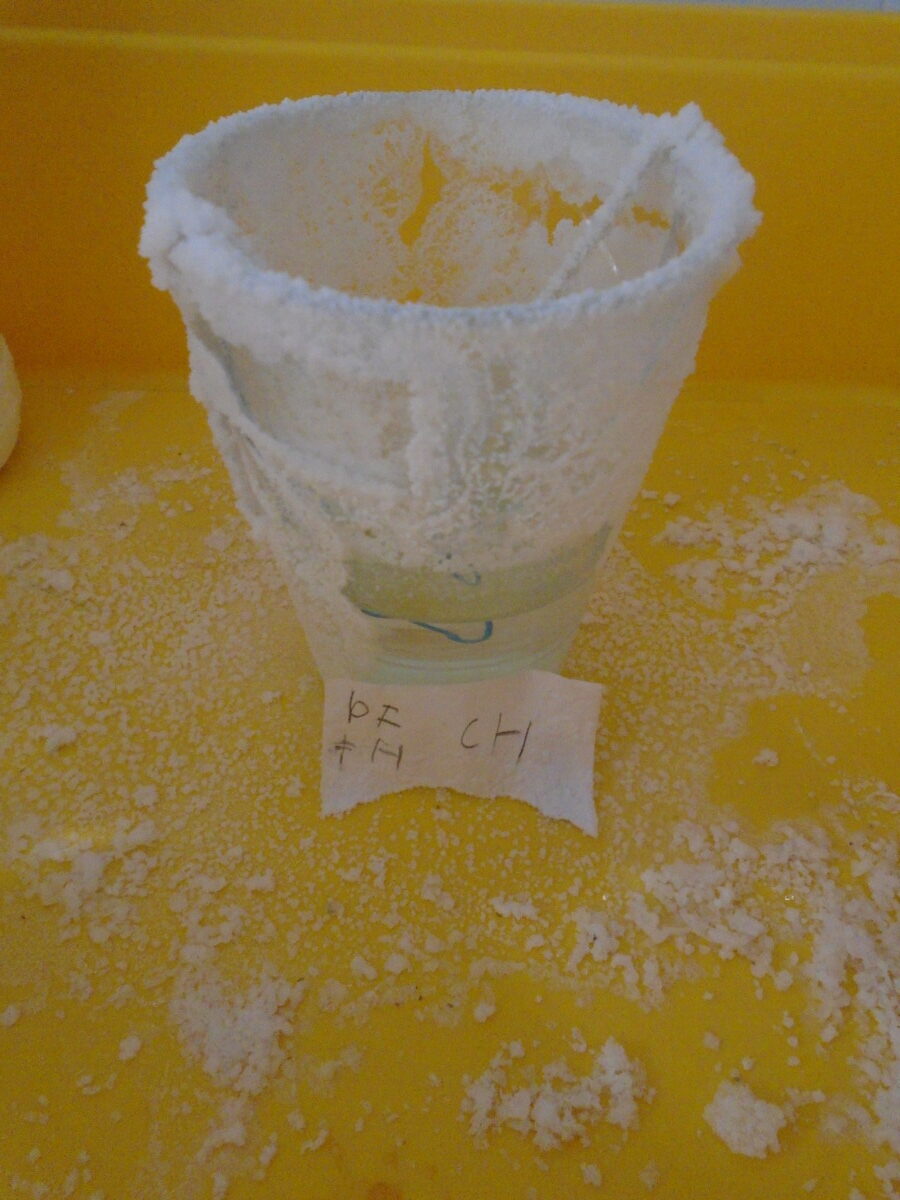 ---