Welcome to Scafell Class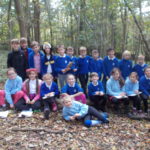 We are 21 year 5 and 6 children taught by Mr Dean and Mrs Farraday.
This term we are looking forward to investigating the ancient and intriguing Mayan civilisation.  We will be developing our understanding of the human body through our science curriculum.  We are already very excited about our forthcoming STEM day programming robots and our two days sailing on Lake Windermere.
Summer Term Curriculum
Our curriculum this term involves:
Maths: This term we continue to develop skills to solve all calculations and multi-step problems in a range of contexts and using all four rules of numbers: addition, subtraction, multiplication and division. We will be revising our understanding of fractions, decimals and percentages and measurement. Additionally, we will continue to develop our times table efficiency and we will be extending these skills into other areas of the curriculum.  Both year groups will be deepening their understanding across the program of study in order to ensure that they are ready for their transition to Y6 or KS3.  Our year 5 pupils have already been introduced to our new online multiplication program that can be accessed at home via a secure login.
English: Much of our non-fiction writing this term will be linked to our topics and our learning experiences. We will also be using illustrations, books and short films to inspire creative narrative and poetry.  Our spellings will continue to focus on the rules and patterns in the Year 5&6 wordlist and, each week, we will continue to enjoy guided reading lessons that develop reading and comprehension skills. This term, we will also be focusing on developing speaking, listening and performance.  All the children in Scafell will be preparing a two minute talk on a hobby or interest later this term. Our English curriculum also continues to develop greater understanding of sentence grammar, word class and punctuation.
Science: Students will focus on two separate topics this term - light and the human body.
Light: Students will develop their understanding of light, identifying that light travels in straight lines and investigating how this allows us to see, and how this causes shadows to appear. This will link to our history topic, as we use our knowledge to produce a Mayan shadow puppet show.
Human Body: To begin this topic, we will experience "high intensity" training during P.E. lessons designed to raise our heart-rates. During these lessons, we will monitor what happens to our bodies as we exercise and analyse this data to relate this to our circulatory system. We will also look at the impact of diet, exercise, drugs and lifestyle on the way our bodies function before examining the human lifecycle; including changes experienced during puberty as a link to the PSHE curriculum.
Topic: This term our humanities learning will focus on historical enquiry through our topic on Mayan Civilisation.  This study will involve exploring many aspects of this fascinating ancient culture including: Ancient Mayan beliefs, the Mayan number system and key Mayan achievements and discoveries.
PE: Athletics including Orienteering, Striking and Fielding / Over the Net: Rounders and cricket.  The children will enjoy two PE sessions a week on Mondays and Wednesdays with Mrs Craggs and Mr Dean.                                                                                                                                                                                                    Computing: Developing the skills to retrieve and publish information (including blogging on our school website) and input data. We will also be developing our skills programming and debugging skills during our STEM day on 17th May on robotics.
Music: Singing and Performing.    This term all the juniors will be enjoying 'One little Bird' workshops on a regular basis in preparation for our performance with other schools at Kendal Leisure Centre on Friday 5th July at 6.30pm.  Further details to follow.
RE:  Understanding Koinonia. Stories of Creation from different world faiths.                                                                                                                                                    DT/Art: To relate to both our History and Science topics, we will be creating our own shadow puppets to produce our own adaptation of the Mayan creation story.
PSHE: SEAL Changes and Relationships; including understanding puberty.                                                                                                                                                   FOREST SCHOOLS: Dens and Survival/Forest Art.
French: Quelle heure est-il?